Night golf, park-like golf and jungle golf – Thailand has it all.


From 1 November, fully vaccinated tourists can go to Thailand without having been quarantined and the golf courses are ready to open their doors to welcome golfers again.
Since July, Thailand has reopened some parts of the country to tourists. The reopening scheme starts with Phuket Sandbox from 1 July and continues with the Samui Plus from 15 July, Phuket 7+7 Extension from 15 August. It allows fully vaccinated tourists to travel to Thailand without the need to quarantine.
Here you can find details how to travel to Thailand from 1 November.
For golf instructor Juha-Matti Vuorinen, this means that life returns a little more to normal. Juha-Matti has lived and worked in Thailand for eight years and knows golf in the country in and out. He knows what the Nordic golfers want at the same time he knows which courses to play if you really want to enjoy the absolute best golf experience in Thailand and where to find the hidden gems of golf paradise among approximately 250 courses around the country.
Here are Juha-Matti's personal tips and handpicked courses from fabulously beautiful park courses to real jungle-like golf of the highest class.
Phuket
Best Course: Blue Canyon Country Club – Award winning golf course
(Yoshikazu Kato, 1991, 1998)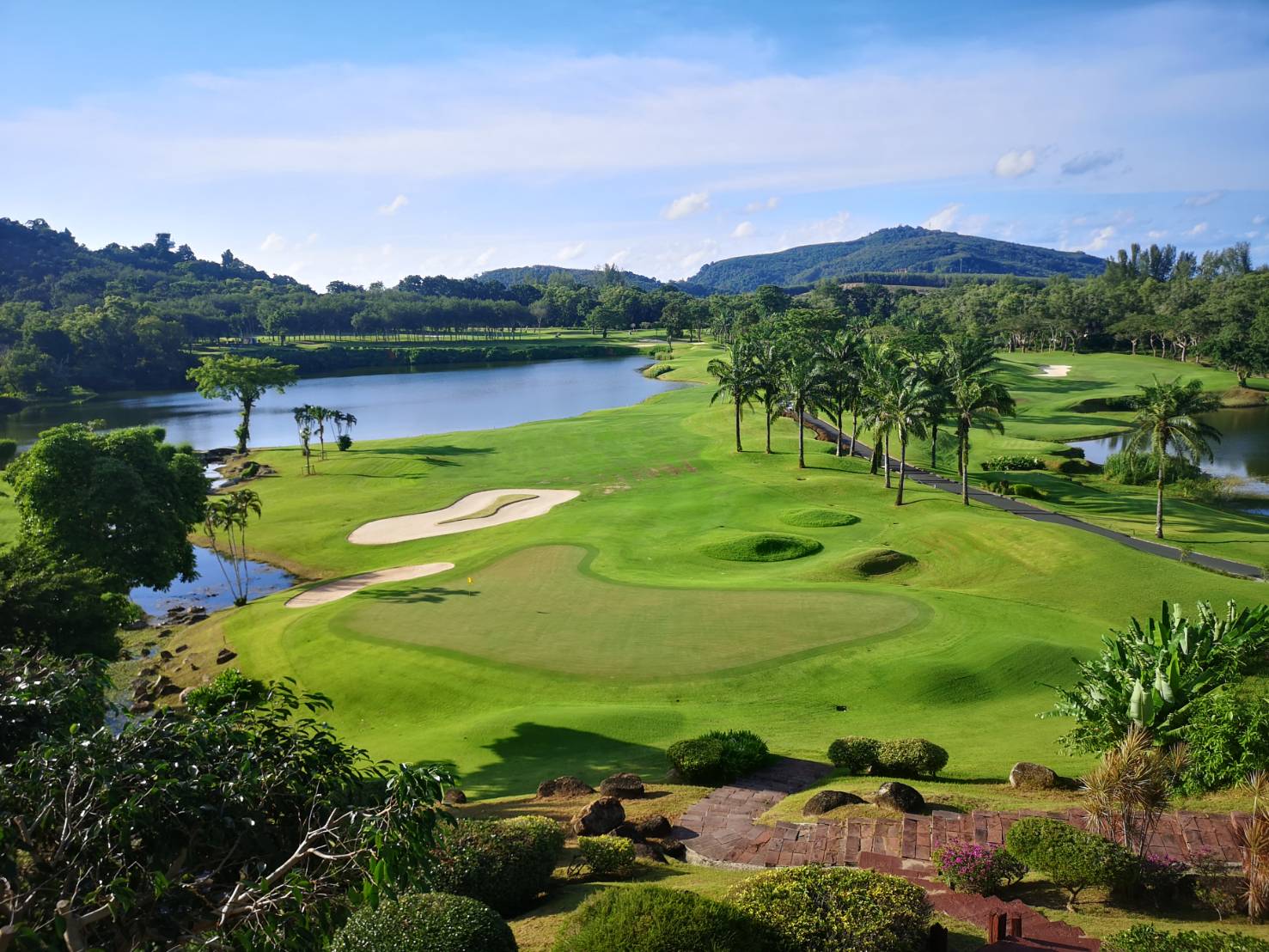 At Blue Canyon, there are two high-class 18-hole courses, Canyon course and Lake Course. Canyon Course has been the venue for some memorable international tournaments, including the Honda Invitational in 1996 and the Johnie Walker Classics Tournaments in 1994, 1998 & 2007. The most memorable was in 1998 which witnessed Tiger Woods staging one of the most astounding comebacks of the game to see Ernie Els defeated in a playoff for the final hole. The award winning has since been the ultimate experience for many players.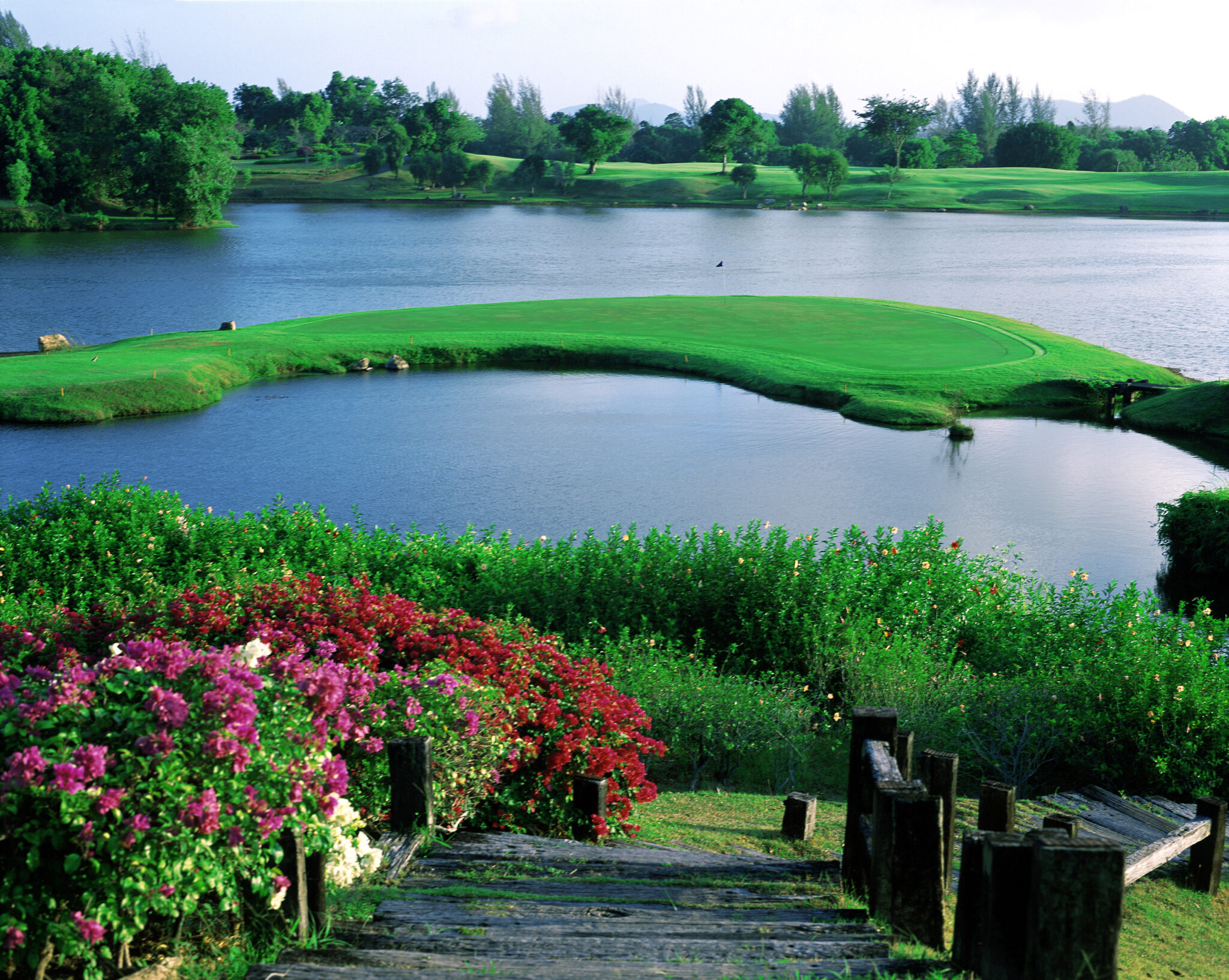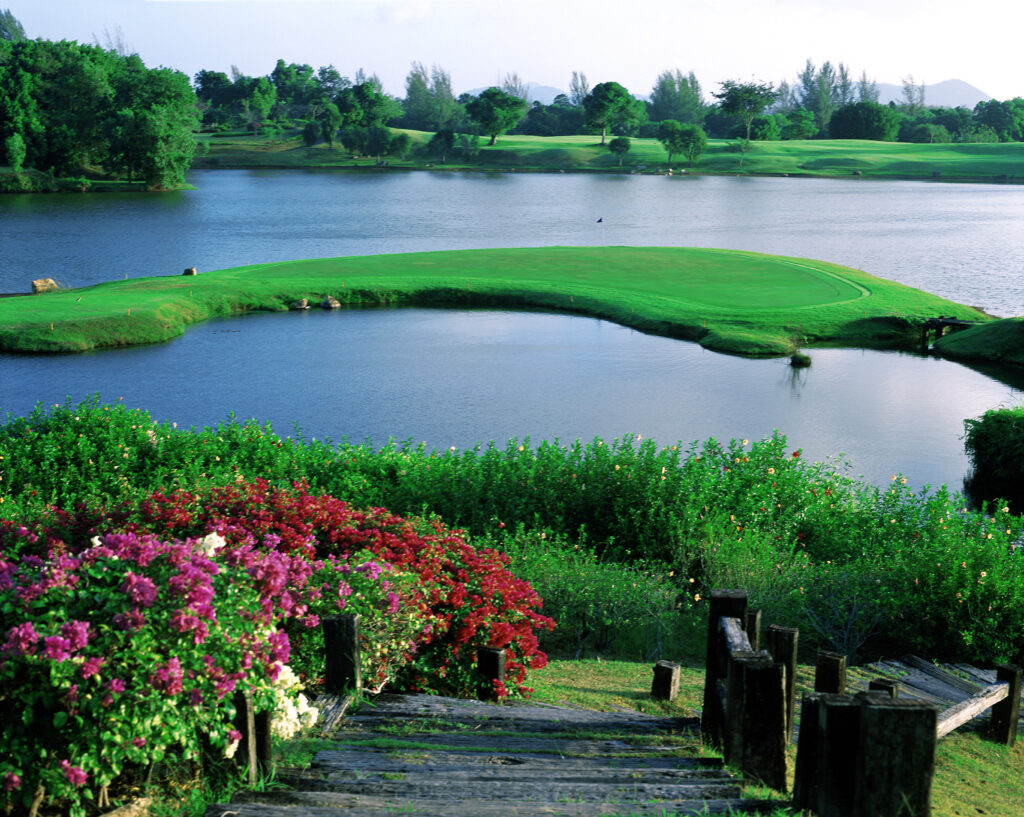 For non-golfing family members, Phuket offers plenty of other activities such as water sports, paradise beaches and if you are interested in rum you can visit Chalong Bay Rum Distillery and learn how to make white rum. The 40 meter high landmark Big Buddha is another popular excursion at the top of Nakkerd Hills.
Koh Samui
Best course: Santiburi Golf – Ocean view
(Edward Thiele & Pirapon Namatra, 2003)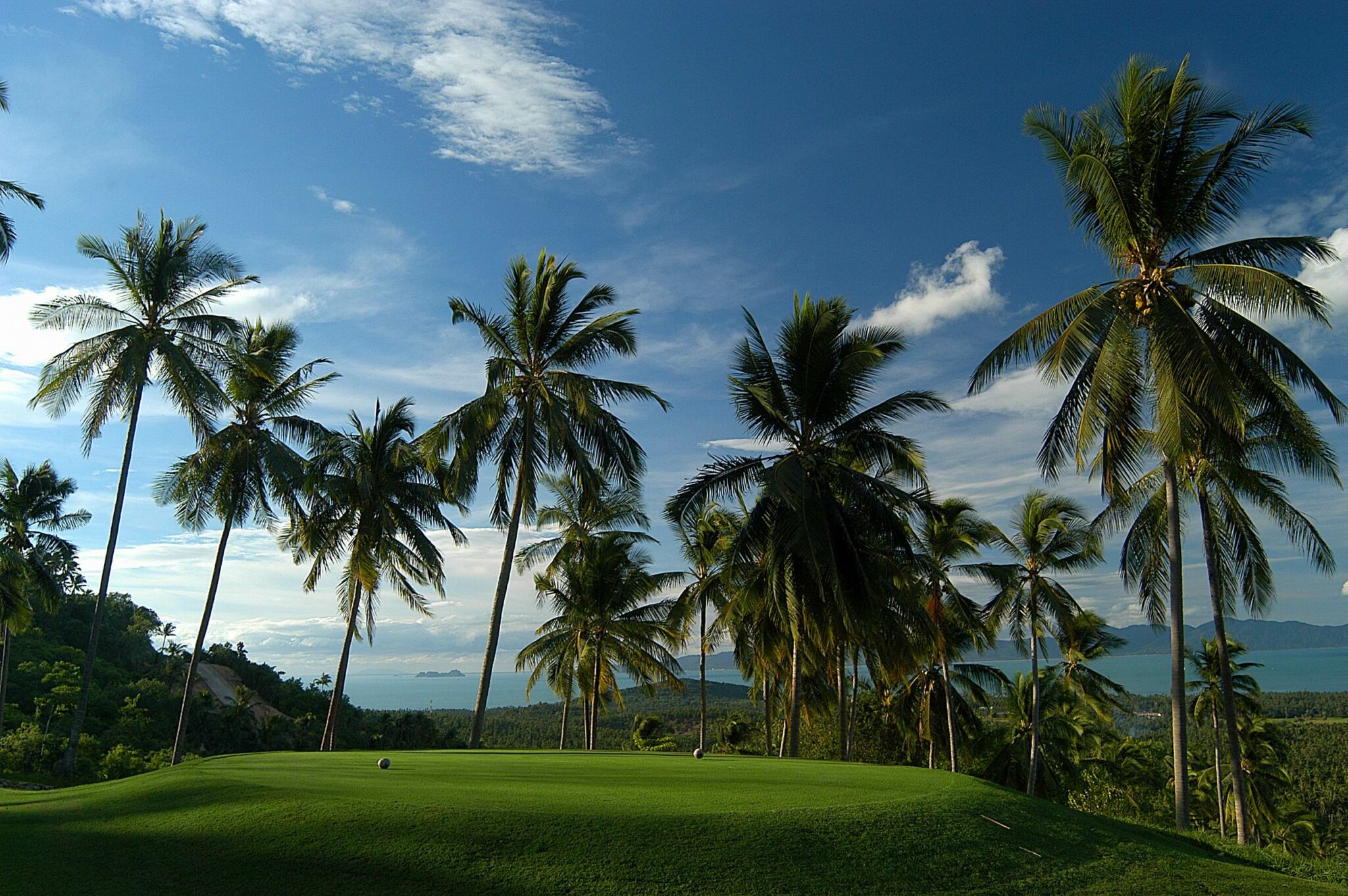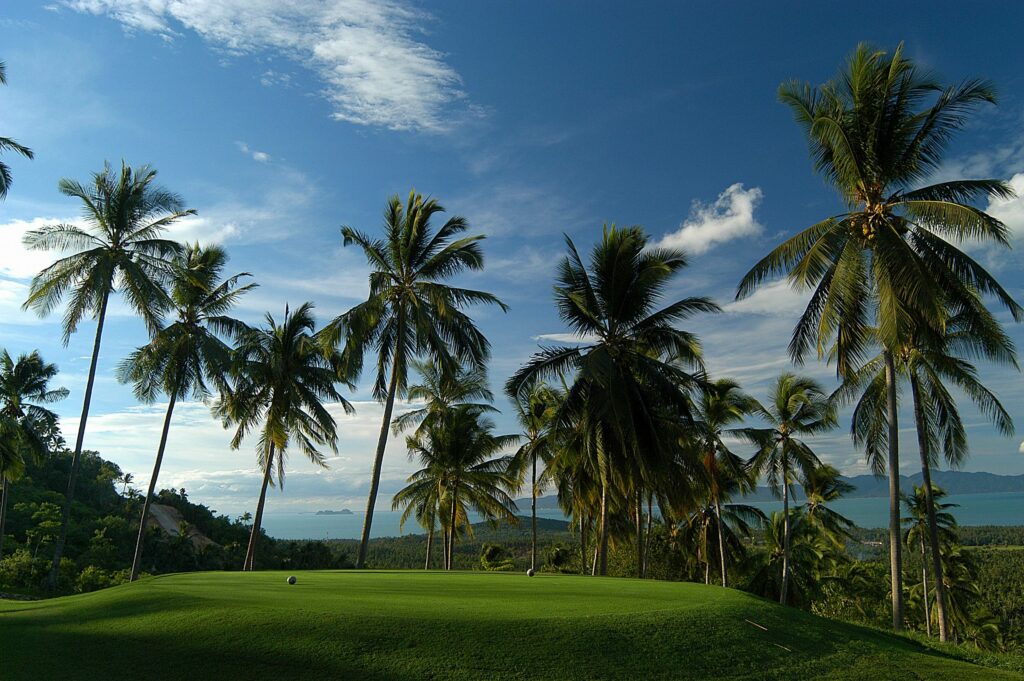 Santiburi is the only 18-hole golf course on Koh samui. It has taken advantage of the level differences and the natural contour through the jungle and hillsides above the beautiful beaches. The golf course has a scenic panoramic view of the Gulf of Thailand and Koh Phangan. Most holes have ocean and beach views. Waterfalls and screens run through the land adding a natural beauty with the hills providing a picturesque backdrop. It's a very tough course. Each hole has its unique character and challenges, from steep uphill and downhill slopes to winding fairways that are cut into the forest and meander arund cliffs and streams. The course is one of the ultimate golfing experience in Thailand.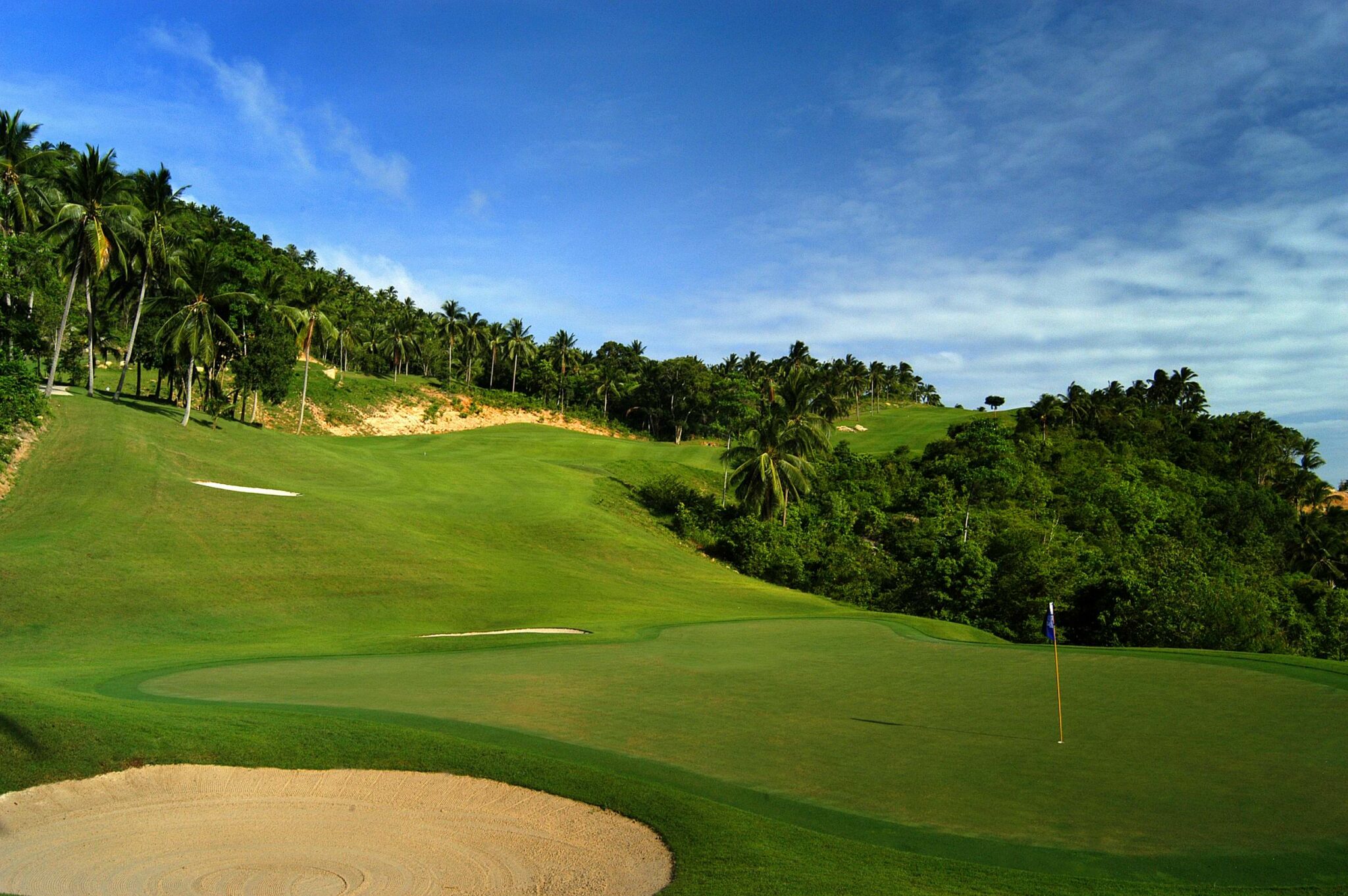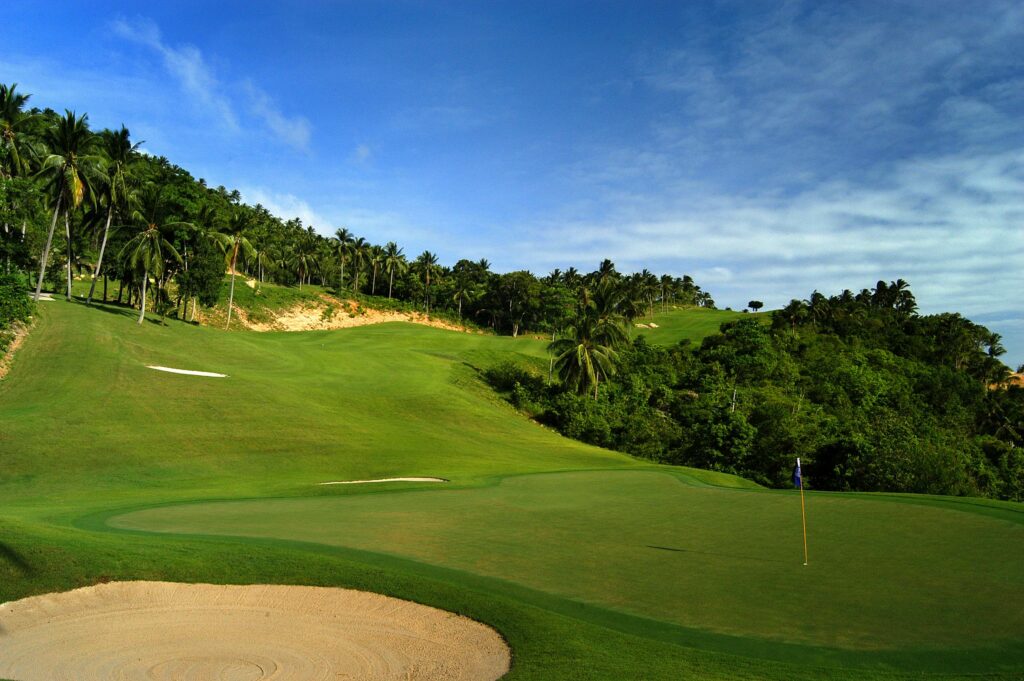 For anyone who does not want to play golf, Koh Samui is full of beautiful beaches and wonderful scenery such as Namuang Waterfall or Angthong National Marine Park.
Phang Nga
Best Course: Katathong Golf Resort & Spa – Spectacular course
(Wiwatchai Prangpitak, 2015)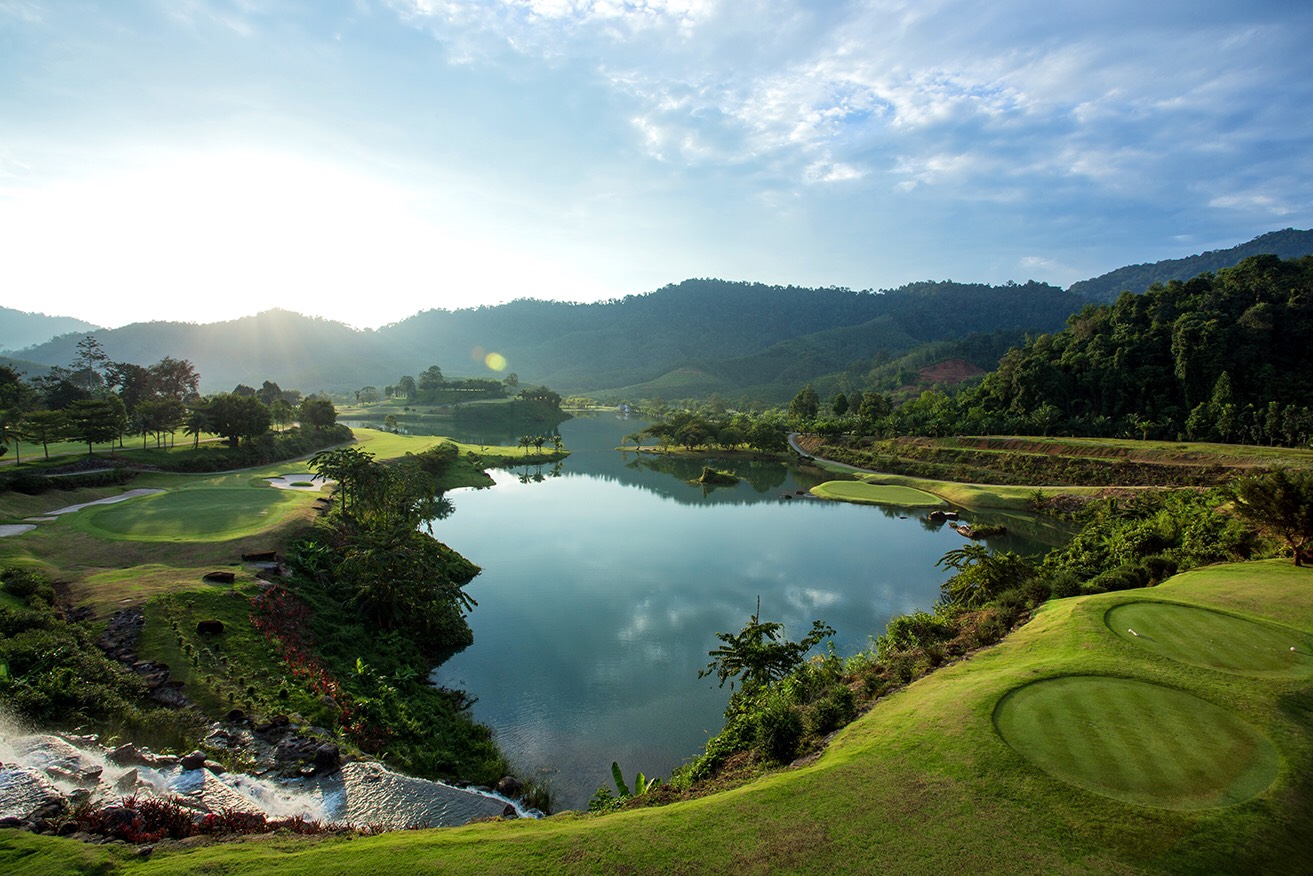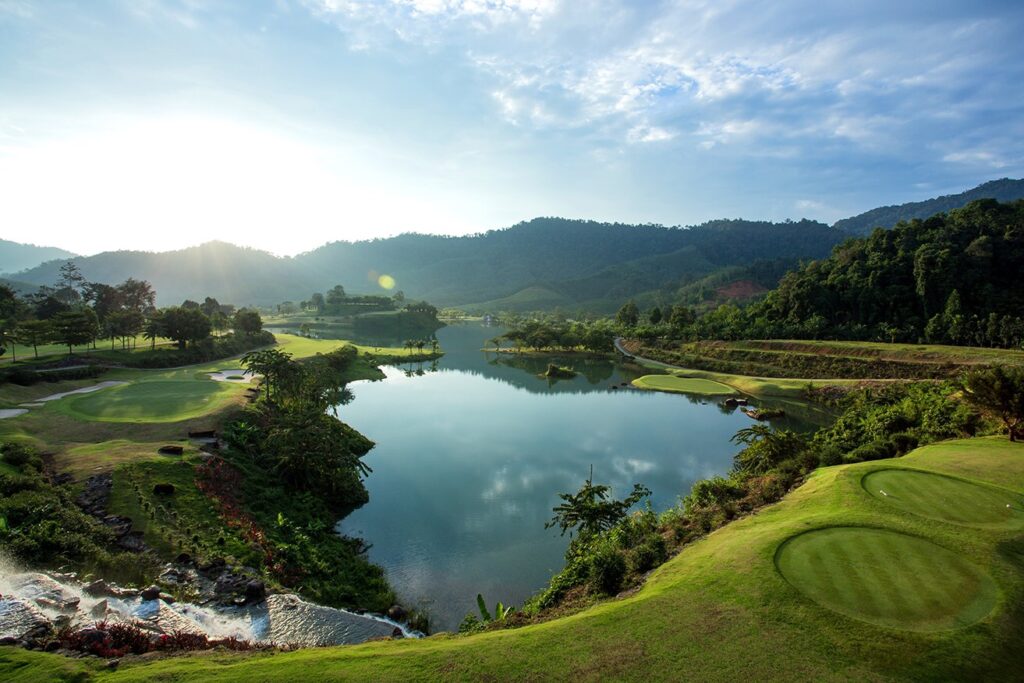 At the relatively new Katathong Golf Resort, you will be struck by beautiful scenery – perhaps the most spectacular course in Thailand, according to Juha-Matti. It offers mountain views from every part of the course. Most holes follow the natural contours of the land and feature undulating hills through natural waterfalls and streams. Fairways are not long, but very narrow. There are lots of unconventional but interesting holes. It takes just over an hour from Phuket Airport to get here and Katathong is located just north of Phang Nga in incredibly beautiful scenery. There are also a variety of accommodation types overlooking the golf course at the resort.
Bangkok:
Best Course: Summit Windmill Golf Club – Park-like course
(Nick Faldo, 1993)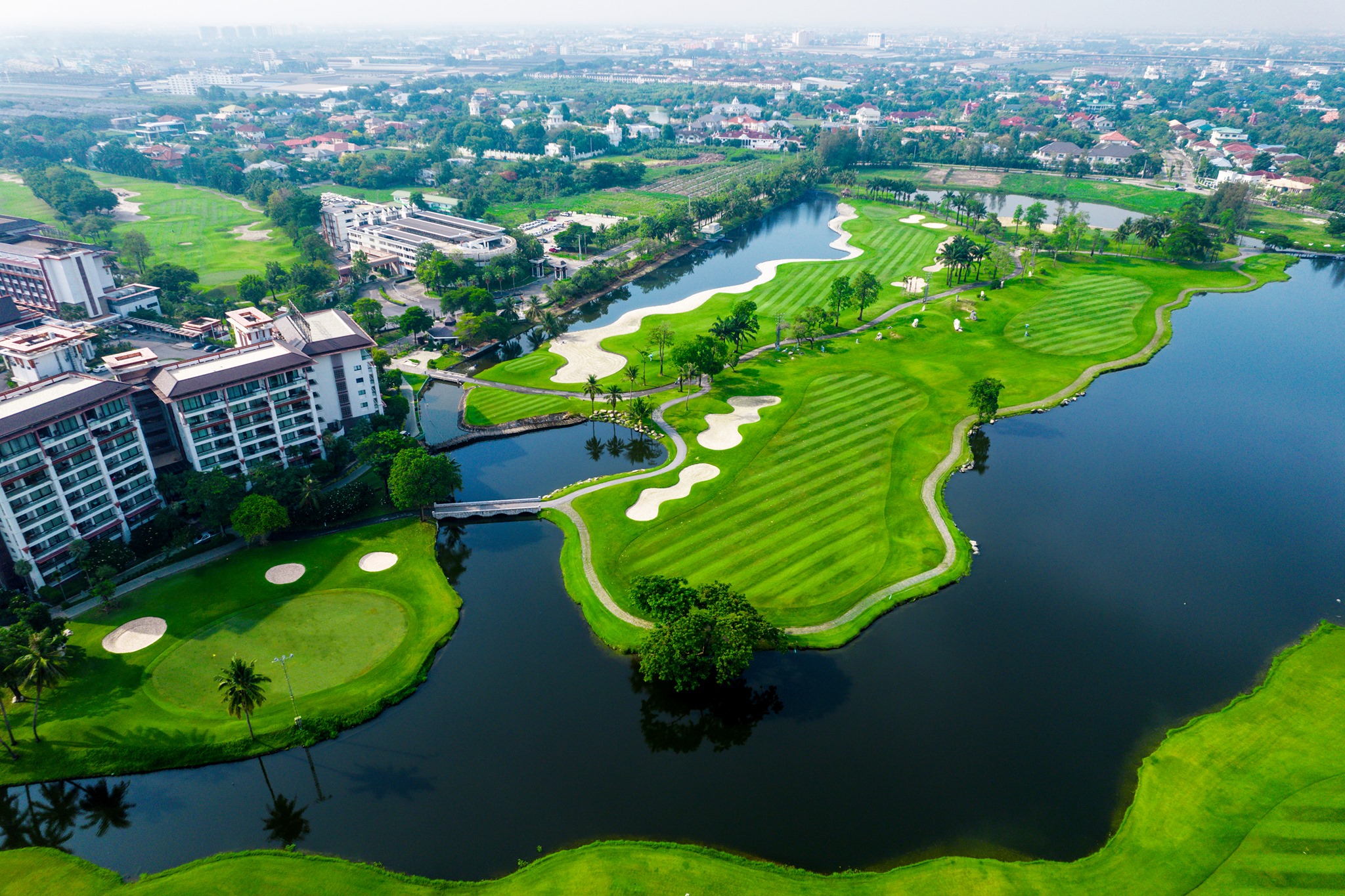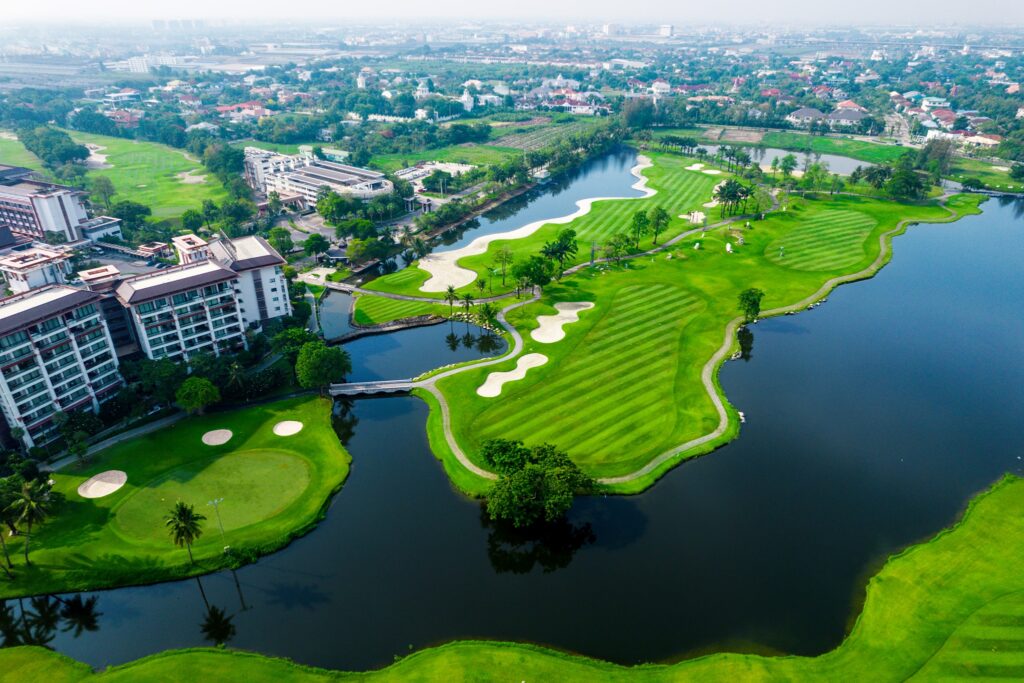 Conveniently located near Bangkok International Airport (Suvarnabumi Airport), this golf course attracts lots of golfers thanks to its location, just about 30 minutes from Bangkok. It is a park-like golf course. Nick Faldo's innovative design has succeeded well with the course and water comes into play on many of the holes. There are a lot of risk-and-reward holes over water. Here you can also play after dark due to the course being equipped with electric lights since 2004 and it is a dramatic feeling to walk around in a tropical golf environment in semi-darkness. The luxurious clubhouse is modern and built like a medieval European castle.
www.summitwindmillgolfclub.com
Hua Hin:
Best courses: Black Mountain (Phil Ryan, 2007) and Banyan Golf Club (Pirapon Namatra, 2008)

Black Mountain, with its three nine-hole courses, is well known among Swedish golfers as it is the Swede Stig Notlöv who created the facility. The golf course has hosted both European Tour and Asian Tour competitions which have been much appreciated by the players since it opened. The course winds its way up the mountain slopes and is always in excellent condition.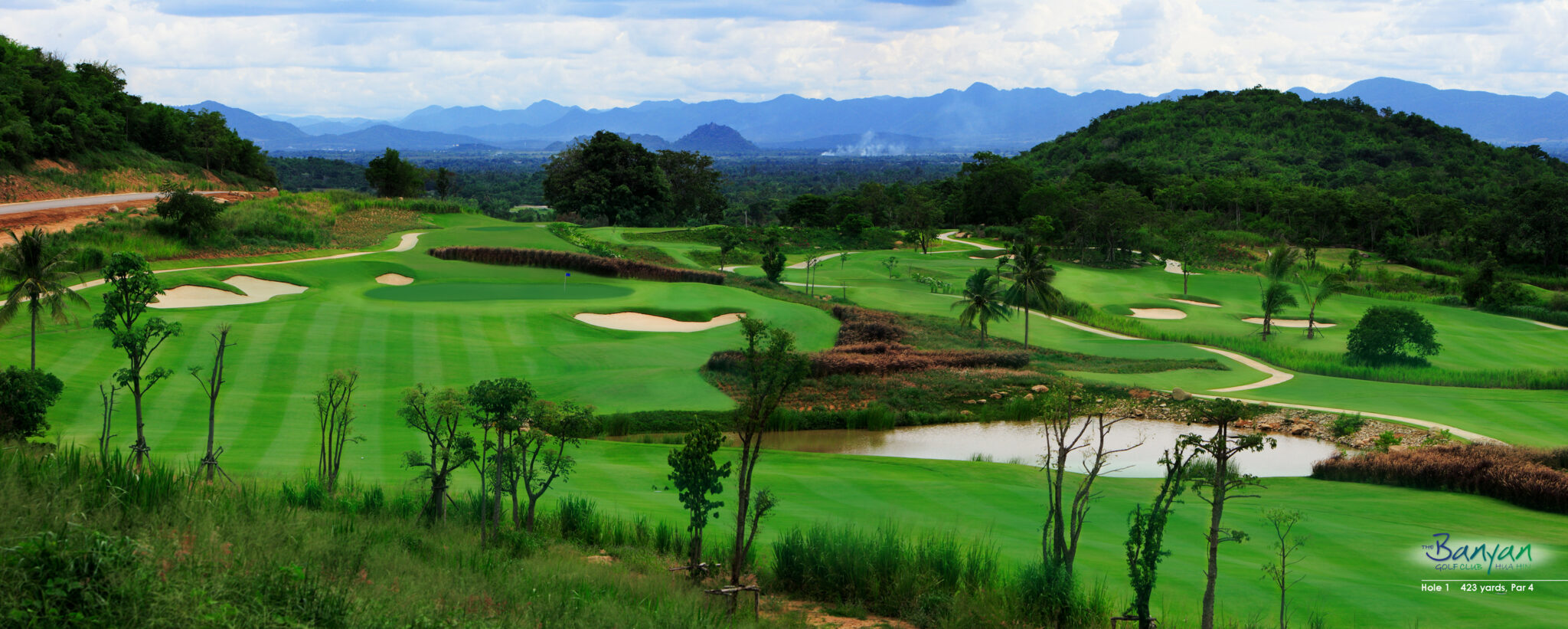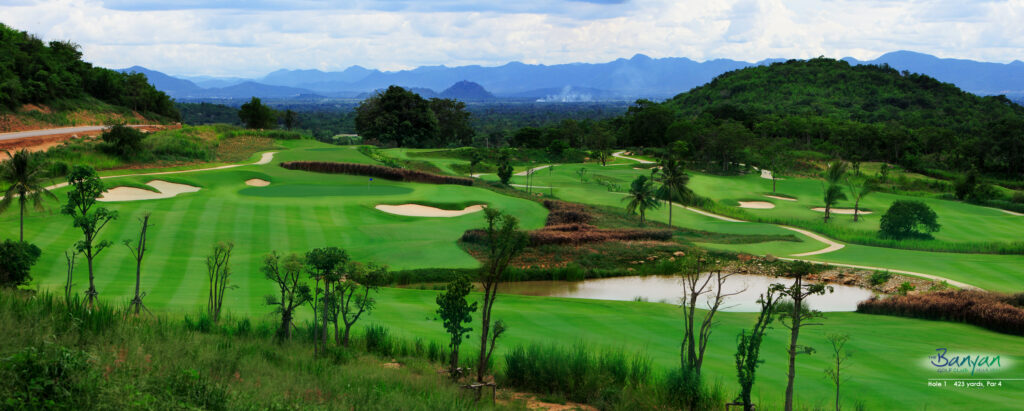 Banyan Golf Club has been voted by Asian Golf Monthly as one of the country's three best courses for three years in a row, because it has a wonderful clubhouse overlooking the course.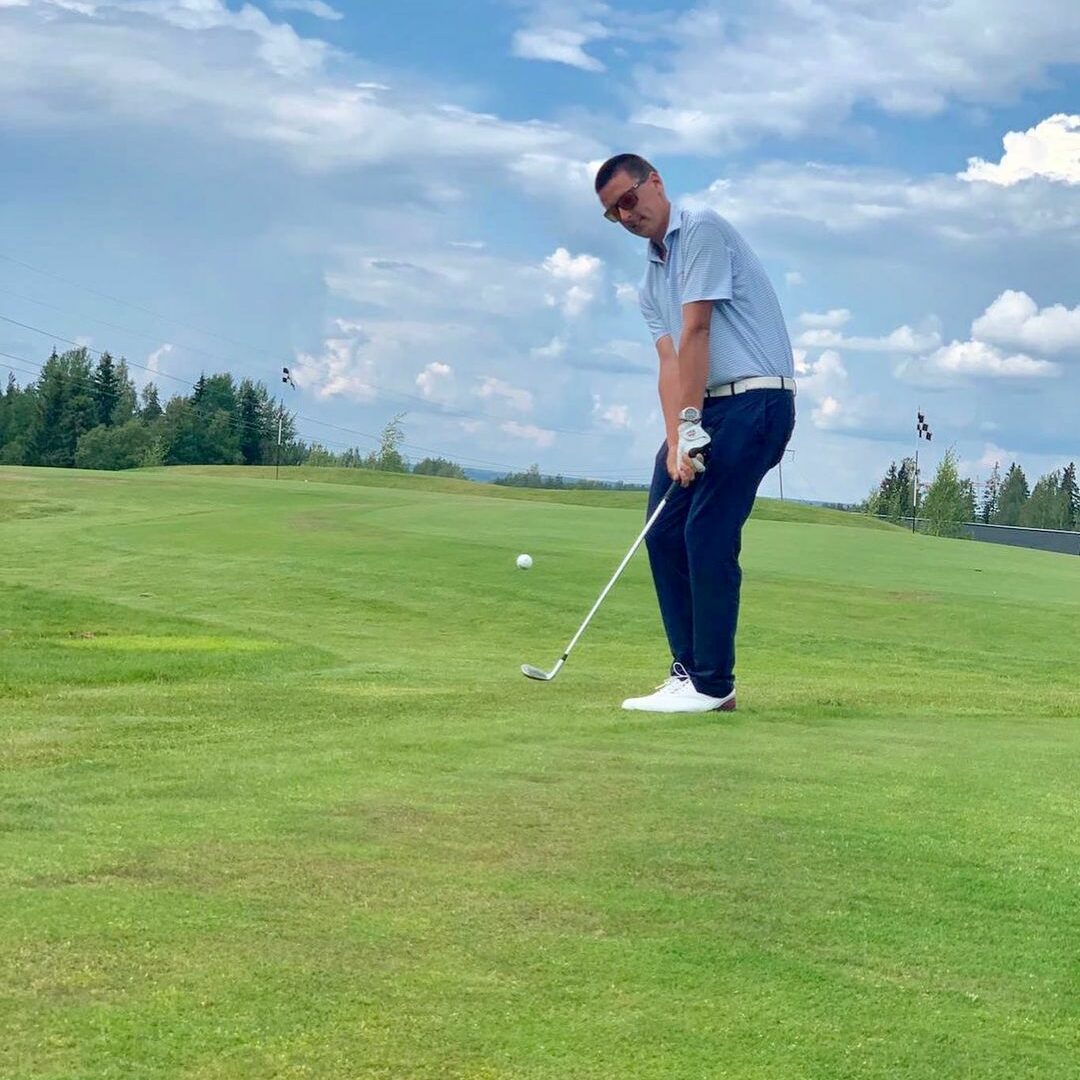 Contact information
Juha-Matti "Juhis" Vuorinen is a golf teacher and progolfer. He lives half of the year in Thailand and the second half in Finland. He provides golf services and tours in Thailand.
Juha-Matti "Jimmie" Vuorinen, Golf Professional
+66 92 808 6911 (thai)
+358 44 302 6196 (Finland)
juhamatti_vuorinen@hotmail.com
LINE, WhatsApp, iMessage, FaceTime, Messenger
IG: juhamattiv